16 Page Consumer RC Catalogue
posted in

General

- 05-28-2012, 14:57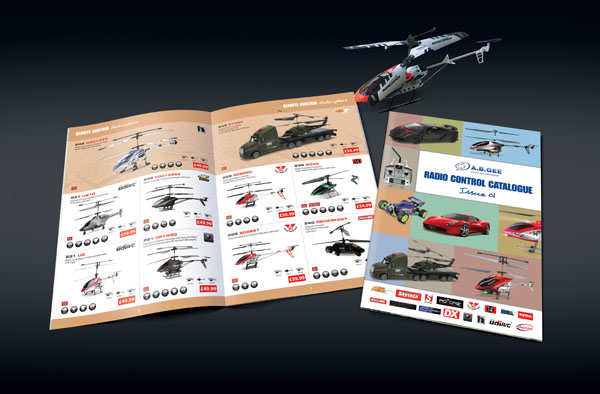 AB Gee required a product catalogue for direct mailshots and distributor shop counters, to coincide with the release of their new Rotorz RC Helicopters - the packaging for which we had also designed.

The 16 page catalogue brought together products from a host of manufacturers, including Syma, Skytech, Happy Monsterz and Rotorz and included radio controlled cars and buggies, as well as helicopters.

Each page had a selection of carefully chosen products and gave information such as measurements, features and price.
Highlighting one item on each page with a colour background gave each page a focus and the retouching and cutting out of each product ensured they were on a clean background and showed the product to its' best.

The catalogue and product range are available in stores nationwide.