16 Sheet Outdoor Advertising for Air Malta
posted in

General

- 01-03-2012, 14:45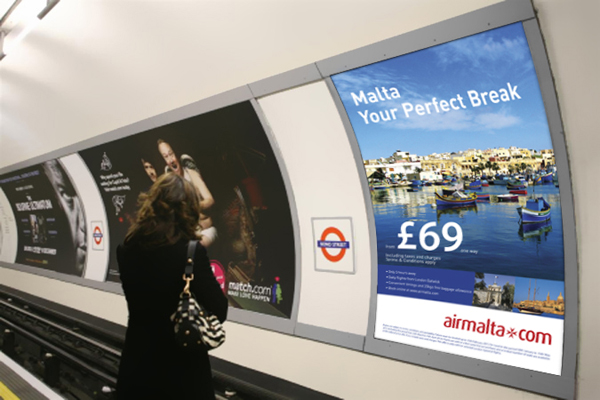 mpec were asked to create a concept for a brand new marketing campaign for Malta Tourist Association, in collaboration with Air Malta.
This concept was then going to be used for a 16 sheet outdoor advertising campaign, including being positioned around the London Underground.
The concept used was a large bright photo of Malta alongside the large tempting price tag for an adjoining flight.
Due to the success of the campaign it was decided to also use it on a smaller scale for newspaper advertising.