AB Gee 48 page Catalogue
posted in

General

- 01-30-2013, 16:04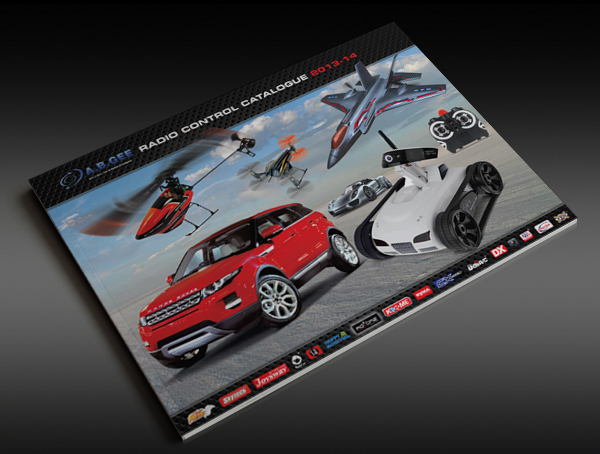 Having worked on the Rotorz brand and other projects for AB Gee for several years we were very pleased to have recently completed their 2013 Radio Control Catalogue.
In addition to the design and artwork of the 48 page catalogue we used our extensive photo manipulation skills to achieve the look we wanted for each product. Attention to detail, for example, manipulating the image to give the illusion of rotating propellors, gave the image a reality and life of its' own!
By using a variety of backgrounds we were able to colour code the pages for each category of product. These backgrounds were also used on their exhibition stand at the NEC.