Advert for Pretty Little Things
posted in

General

- 01-10-2012, 16:06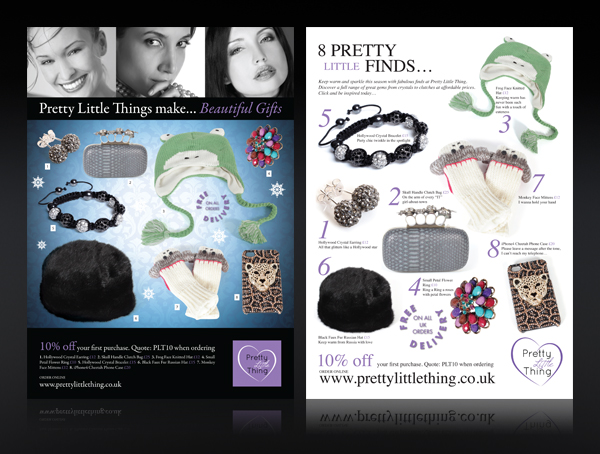 mpec were asked to create a new concept for a magazine advert for website company Pretty Little Thing. 
The brief was to use a set of product images alongside their descriptions and prices, similar to a page from a catalogue or website, and to do this in 2 different formats. 
1) An eyecatching attractive advert, incorporating a Christmas theme, to appeal to last minute gift shoppers in December.
2) An editorial look page, using magazine fonts and layouts, to run alongside gift guides in magazines throughout the year.
This job required the cutting out and retouching of the product images, as well as a quick turnaround for presenting to the client first thing the next morning.
mpec rose to the challenge and after a late night/early morning our ideas were assembled and presented.