Draycott-in-the-Clay Show Website
posted in

General

- 08-15-2011, 15:14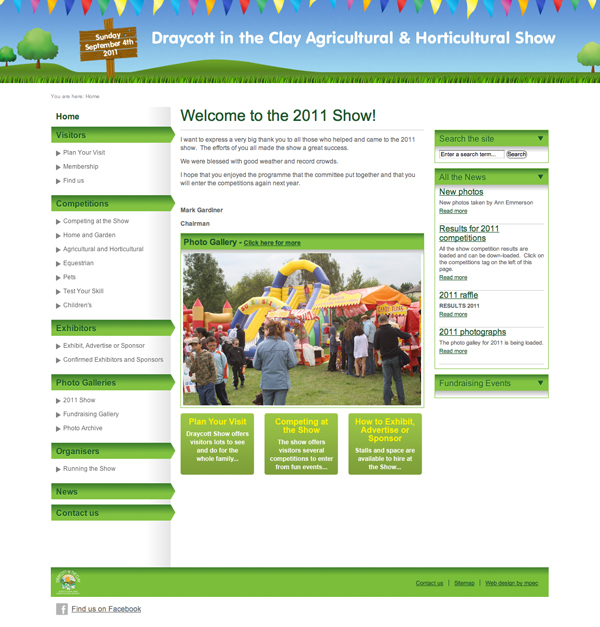 As mpec were local residents with website experience, we were chosen as ideal suppliers for the new Draycott-in-the-Clay Agricultural and Horticultural show village website.
The committee, although knowledgeable of some website and HTML editing code, requested a CMS site (Content Management System) so that they could easily make amendments as required.
The resulting site was fully editable from the Chairman's speech on the homepage to the table of competitions and from the suppliers and exhibitors list to the photo galleries.
Links were set up to various PDFs that visitors can download for further information or entry forms and the committee have full control over editing these pdfs and links.
Also, for the archive of previous show photography, they required a simple method of being able to upload all the images that wasn't going to be complicated or time consuming.
The whole site needed to be "future proof" as it was expected that it would last for many years to come.
Work has now been completed, a month before the show date, at the website's busiest time of the year.