Flights and Packages
posted in

General

- 07-04-2011, 12:31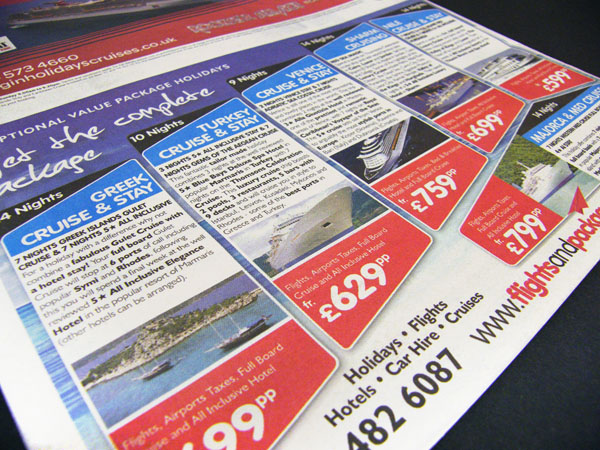 Following on from the success of the Chevron adverts, mpec design were commissioned with the new campaign for www.flightsandpackages.com who specialise in exceptional value package holidays. This new campaign was for promoting their cruise and stay trips. 
A half page advert design and layout was approved and so now, on a weekly basis, we update the offers and cruise ship images, to keep them current and interesting.
The final artwork is then used in the weekend newspapers, primarily the Sunday Mirror in their Homes and Holidays supplement, so see them for yourself!