JCB A5 Gatefold Mailer
posted in

General

- 09-07-2012, 13:21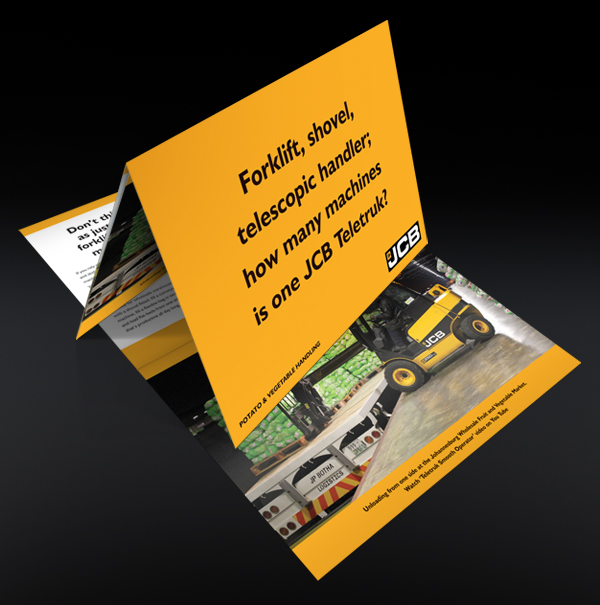 JCB send out various mailers and we were asked to set up a template for the TLT machinery range. 
Each mailer is targetted at a particular division or market including dealers, fabricators, fertiliser and potato.
For this we retouch and rebrand the photographs used, before inserting them into the mailer, along with the required copy. 
The finished artwork is then supplied as a HIGH RES pdf for print and a LO RES page by page pdf for emailing.