Model-Icons Release 1:18 Race Car
posted in

General

- 09-26-2011, 12:08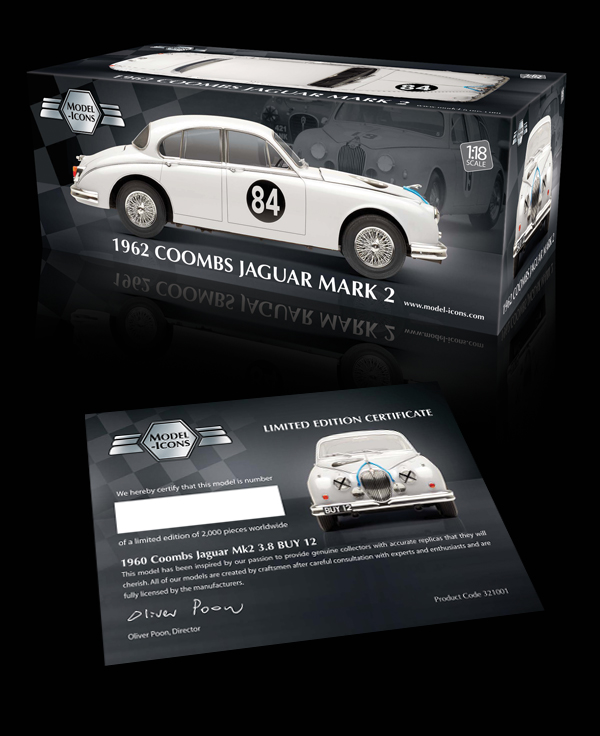 Following on from the success of the Carmen Red, British Racing Green and White Jaguar Mark 2, Model-Icons have released the 4th in this 1:18 model diecast range, the 1962 Coombs BUY 12 race car.
Having been involved with Model-Icons from their creation, with the design of their corporate identity, exhibition panels and product packaging, we were excited to be involved again in the design of the packaging for this new car. In keeping with the others in the range, we again used the closed box design, with a shot of the car in the forefront and the real car in a race scene for the ghost images.
The off white car on a black shadowed background would have instant shelf appeal and one top London store is quoted as saying "the quality of the box instantly highlights the high value product inside."