National Newspaper Campaign for Air Malta
posted in

General

- 01-17-2012, 13:10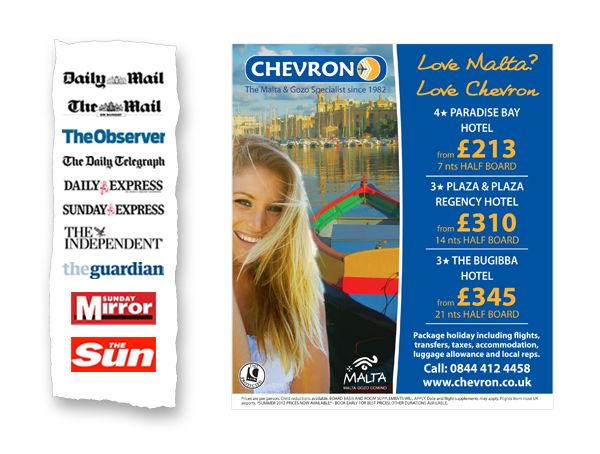 Back in March 2011, mpec design were commissioned with designing a new concept for a series of adverts to be placed in the national weekend newspapers for Malta holiday specialists, Chevron.
These were updated for the New Year, 2012, with the use of a new image. For this, 2 photos were combined, the background was retouched with colour balancing and brightening and then placed in the advert.
The adverts have been placed in a selection of different national newspapers every weekend and for each one they needed to be resized to the appropriate dimensions.