Shop Celebrates 1st Birthday
posted in

General

- 10-26-2011, 10:43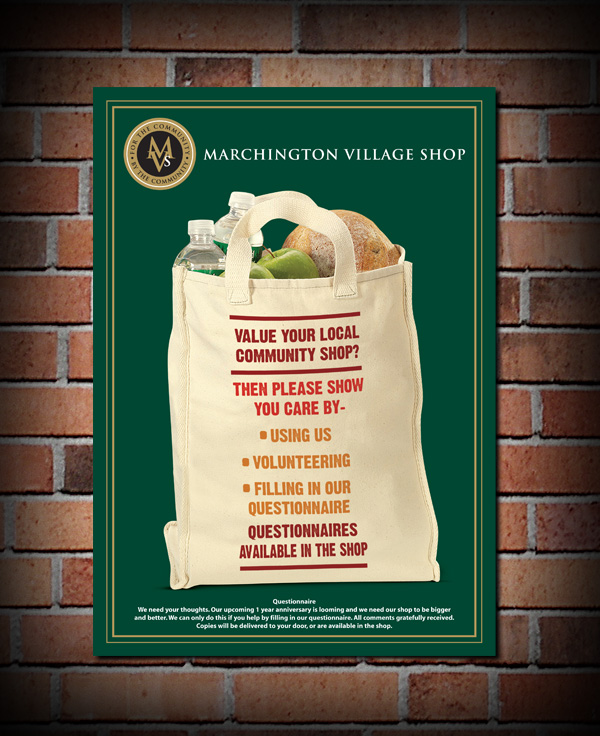 A convenience store celebrating its' first birthday wanted to create awareness in the surrounding community and understand how they fitted in to consumers lives.
A series of flyers were designed by mpec and dropped in letterboxes informing potential and current customers of the services offered by the shop and then asking for suitable comments.
Questionnaires were made available in store and mpec were asked to design a poster requesting this feedback. 
The poster needed to be eye catching and interesting to provoke a response, so we took the theme of a shopping bag with bold colourful text and then incorporated a background using the corporate colours.